A permalink is a permanent link (URL) that remains unchanged for many years. It should be clean and easy to remember.
For example, let's look at a checkout page created using FunnelKit (formerly WooFunnels).
Click on the "View" button.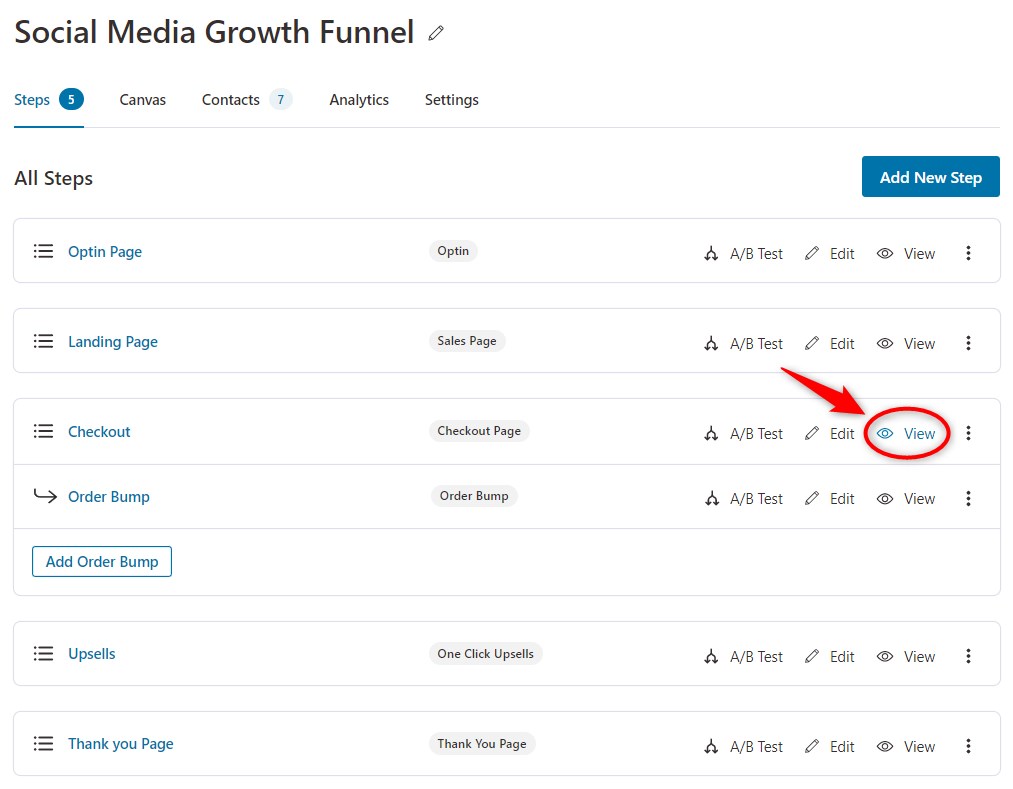 This is the page that'll appear:
As you can see, the highlighted portion is the URL of the page with "checkouts" as the permalink of the checkout page.
Under the General settings, you can change the permalinks of the sales page, opt-in pages, opt-in confirmation page, checkout page, upsell, and thank you pages.
We recommend you put clear and short permalinks on your pages.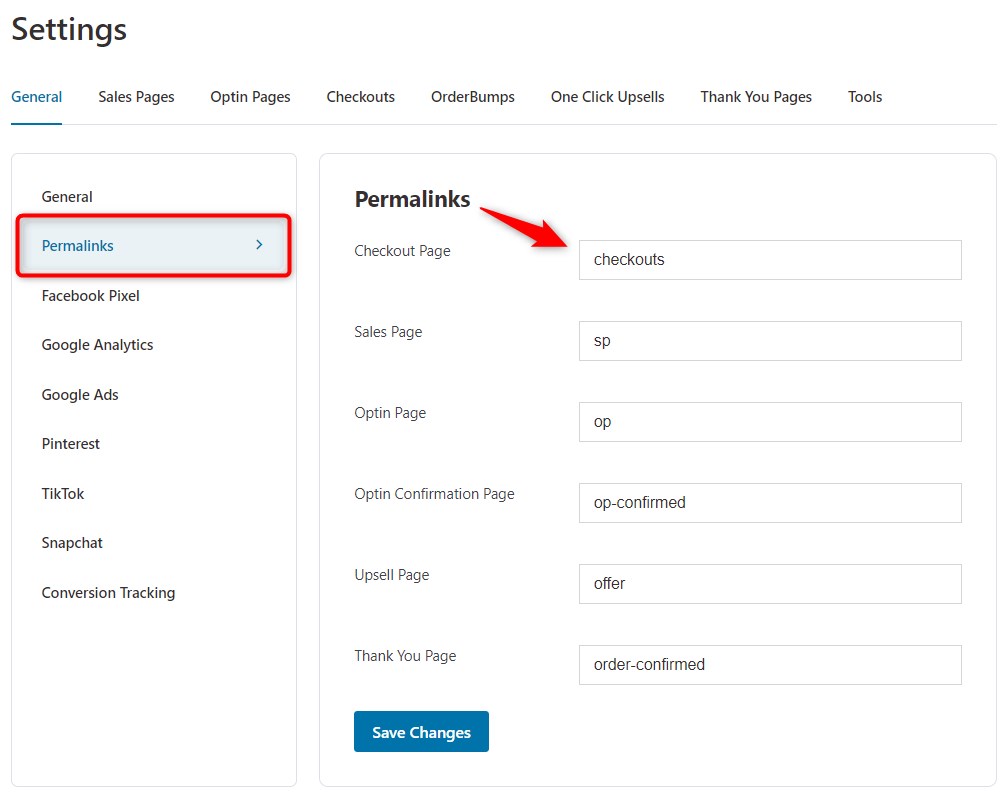 Once you're done, click on "Save Changes". This will save all your permalinks here.
A/B Test Variant URL
Let's suppose you're running an A/B test on the checkout page in your funnel.
So the URLs of both the original (control) and variant steps can be quite different from each other.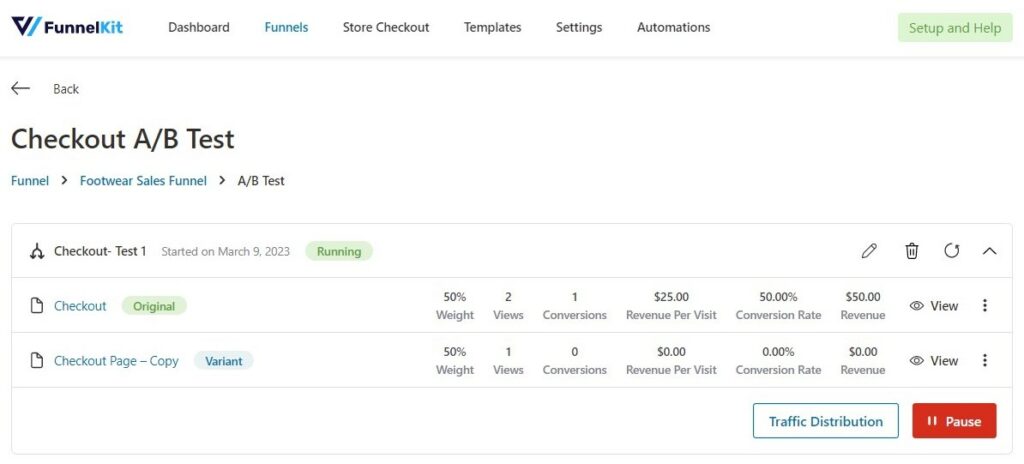 During an A/B test and depending on the configured traffic distribution, users may get redirected to the variant URL (which is quite different from the original URL).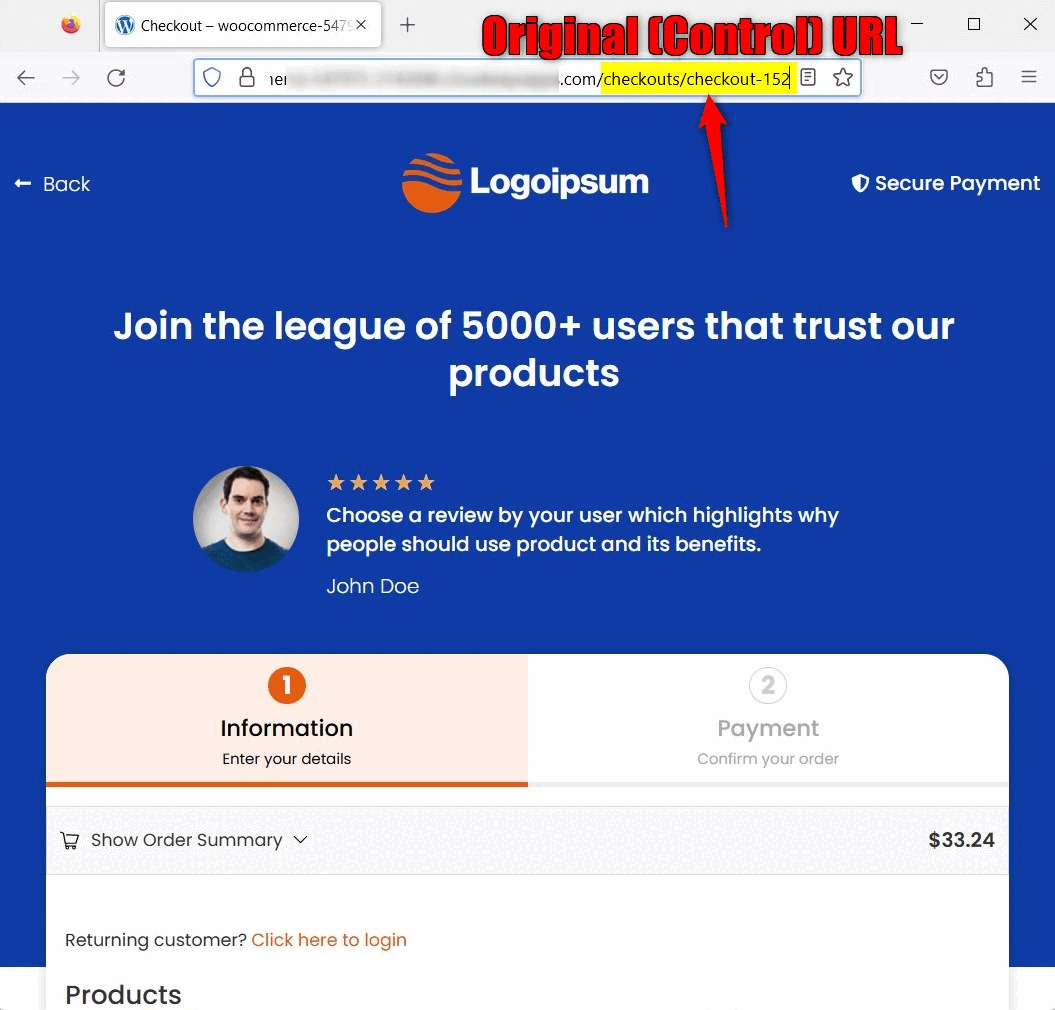 To keep these URLs the same, we have a setting in Funnel Builder's global settings.
Under the Permalinks tab, you'll find this option: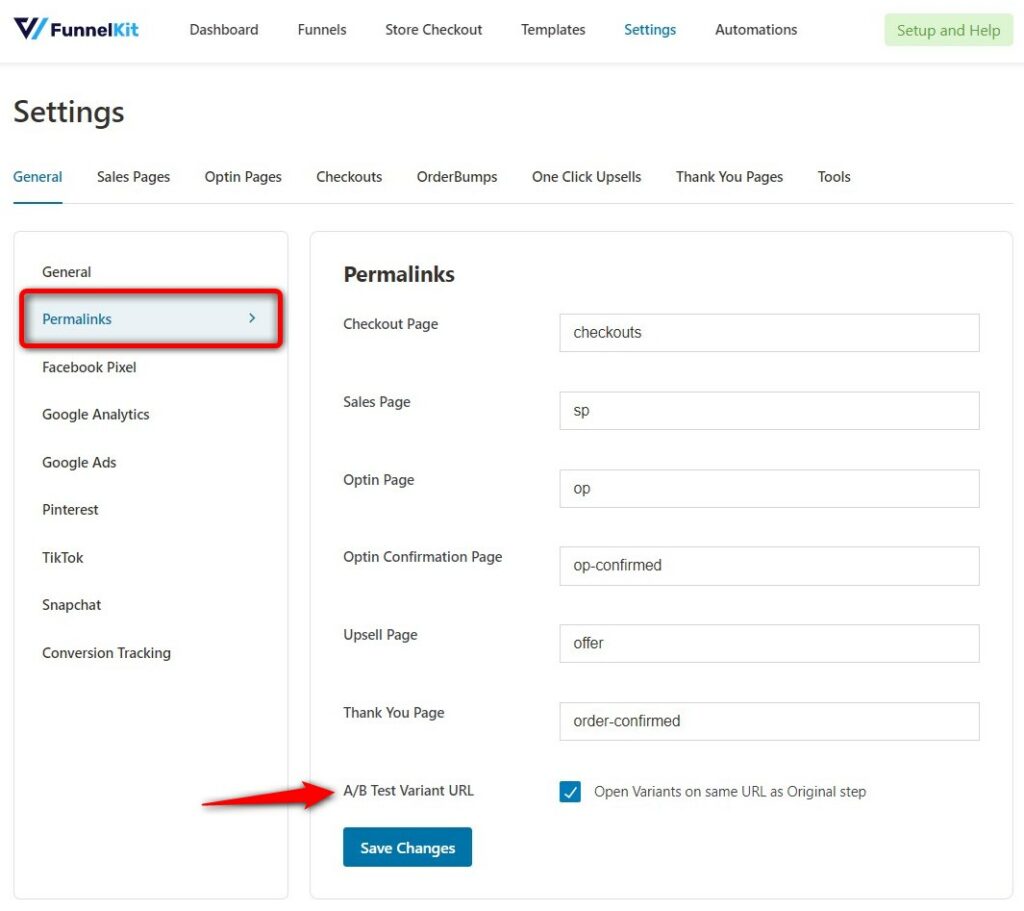 Enabling the A/B Test Variant URL will keep the URL the same as it was for the original step.
This means that even if users are shown a variant page during an A/B test, it'll have the same URL as the original control step.
It further avoids confusion for your users and continues A/B testing to run smoothly on your website.