Adding the TikTok Pixel ID in FunnelKit (formerly WooFunnels) lets you automatically fire events from the plugin which makes it easier to track different events on your website.
Before that, you need to first set up the TikTok Pixel ID.
Learn how to configure TikTok ID within FunnelKit here
Site-Wide Event Tracking
With site-wide event tracking, you can track the 'AddtoCart' and 'PageView' events on all the pages of your website without any external plugins like PixelYourSite or PixelCaffeine.
FunnelKit's Funnel Builder takes care of all that!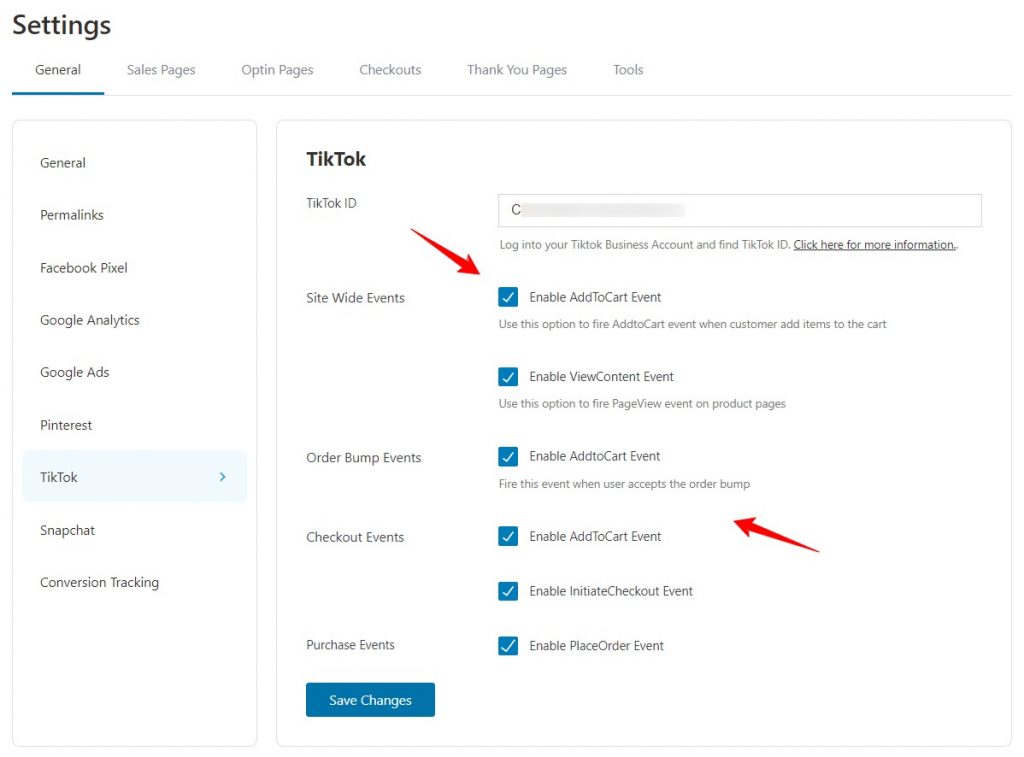 Funnel-based Event Tracking
Furthermore, we also have separate events for your funnel pages such as:
Order Bump events
Checkout Page events
Purchase events, etc.
Check to enable the events you want to track.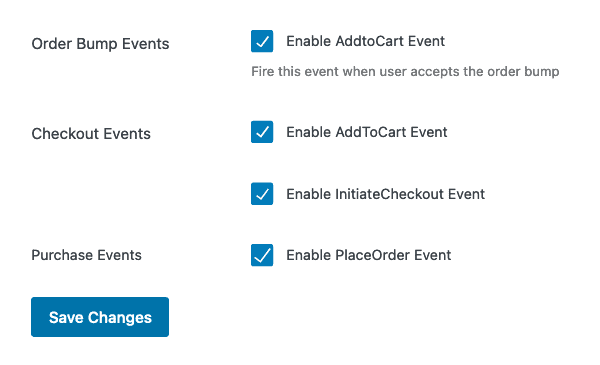 Once done, click on Save Changes.
There you go! This is how you can enable event-based tracking in TikTok with FunnelKit.