Funnel Builder comes with the Canvas mode. Now you can visualize your sales funnels like no other.
The Canvas mode marries the funnel visualization in combination with powerful stats.
You'll be able to see the views, conversions, revenues, and more for each step in your funnel.
Let's look at the steps in our sales funnel.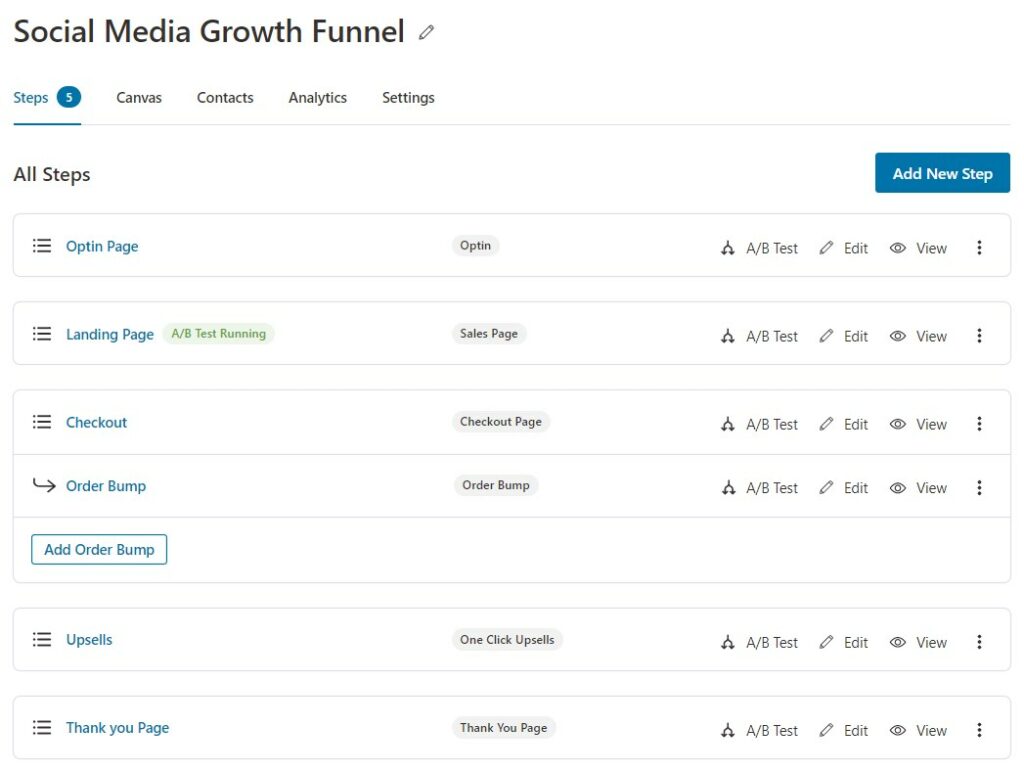 Canvas Mode: Complete Visualization on one screen
Go to the Canvas tab.
Here, you'll see the full visualization of the funnel you created.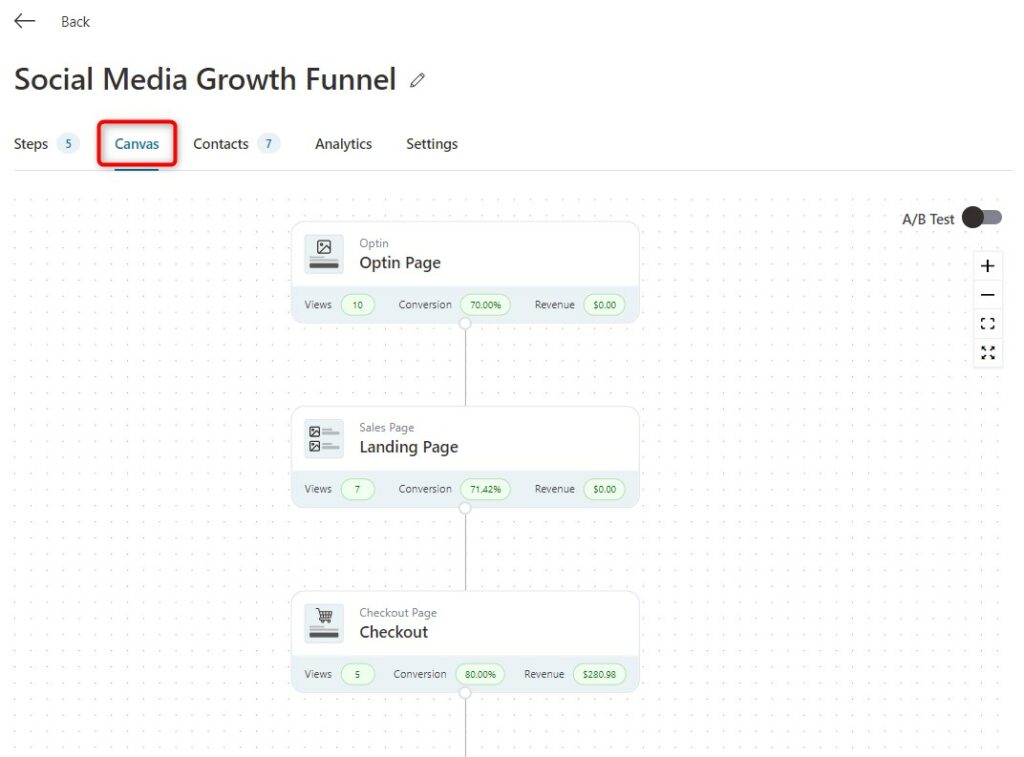 You can even turn on A/B Experiments toggle to see the results you're getting for your split tests.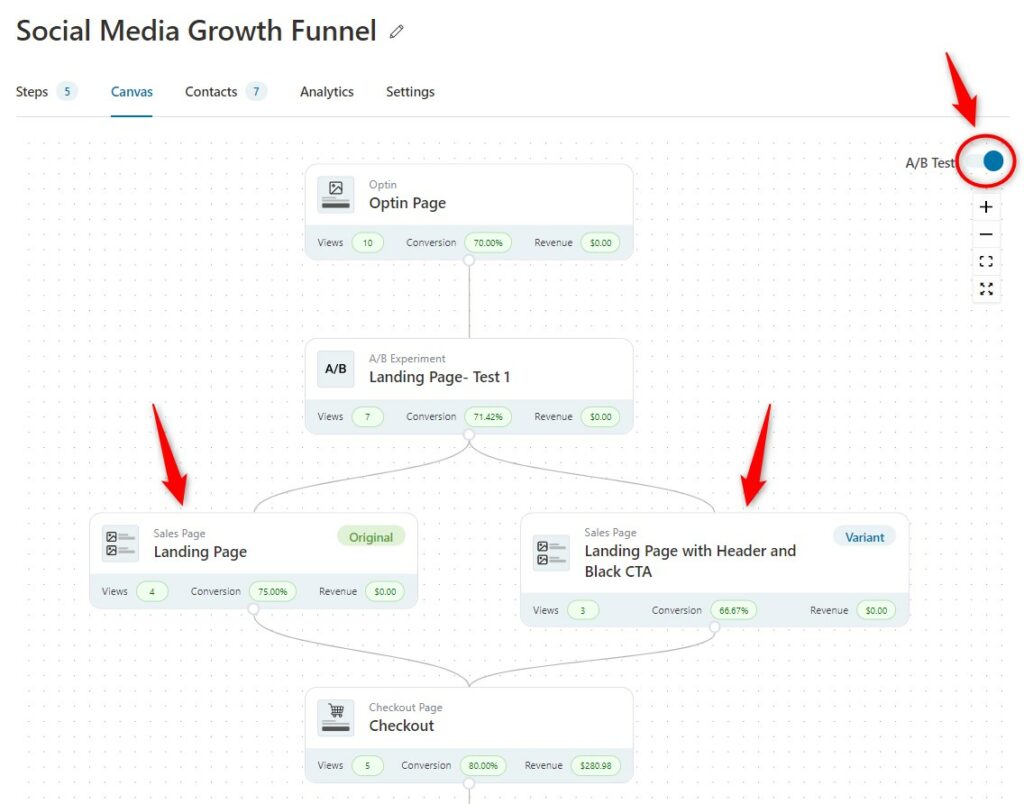 Track & Analyze
You can view the detailed analytics for every step.
Click on any step.
You'll be able to see the following stats plotted on a graph:
Views
Conversions
Conversion Rate
Revenue
Bump Revenue (for the Checkout step)
You can even go back to a specific date to view the performance of this step.
Contacts
Under the Contacts tab, you'll be able to see the contacts who have successfully converted or passed through this step.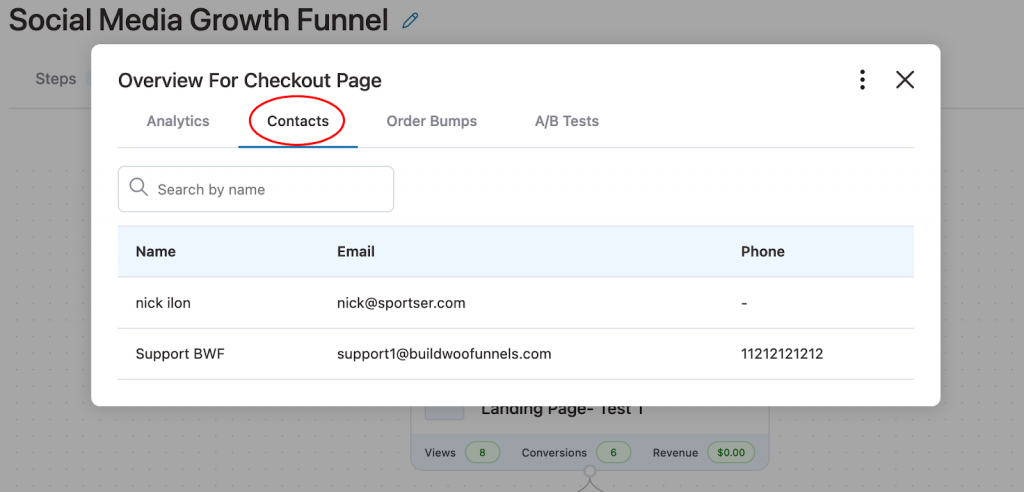 You can see the details (name, email and phone number) of your contact. Plus, the option of searching a contact by their name is also provided here.
A/B Tests
You'll be able to see the performance of your split tests under the A/B Tests tab.
Here's a snapshot of the A/B tests for our landing page:
You can see the complete details of the running or completed A/B tests on this page.
For each variant, you'll see the following details of your A/B experiments running here:
Traffic weightage
Views
Conversions
Revenue Per Visit
Conversion Rate
Revenue
These stats effectively helps you monitor and improve your sales funnels.
Edit & View Options on the Action button
You get options to edit and view a specific page in your sales funnel by clicking on the Action button.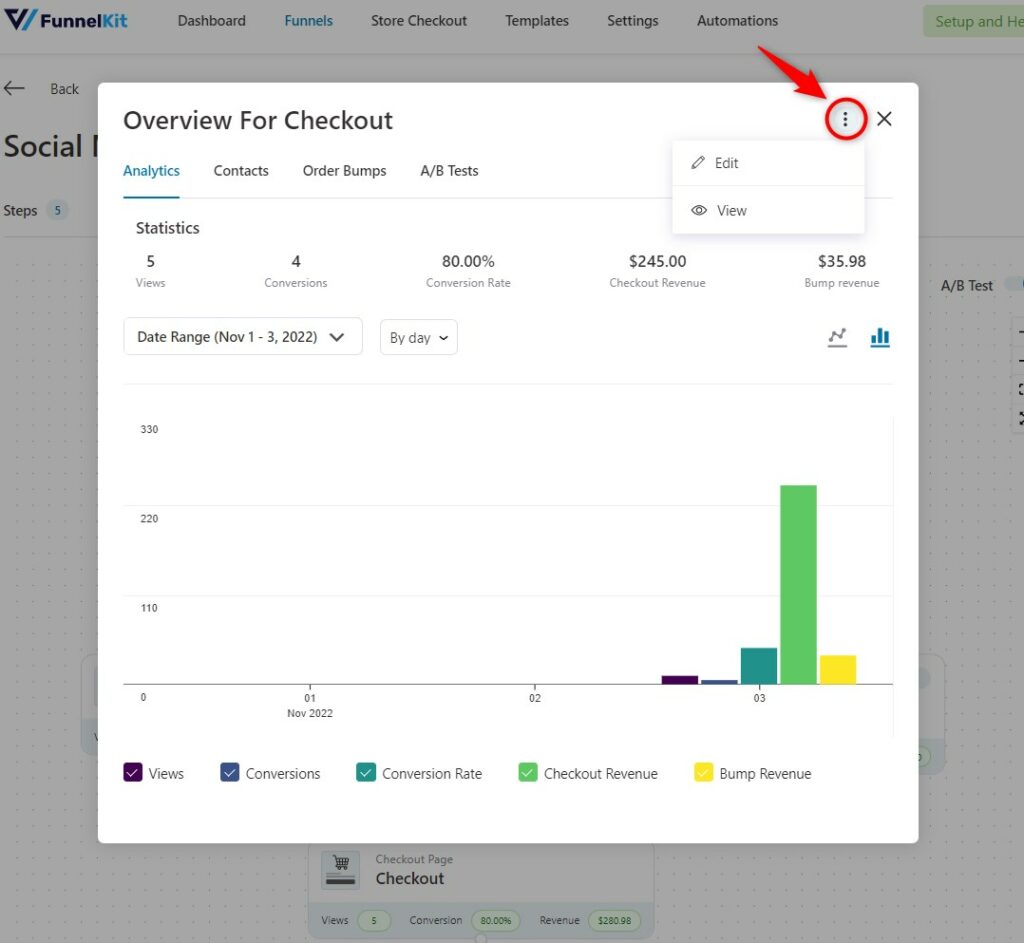 With the Edit option, you can customize this page with your favorite page builder tools. While if you click on the View option, you'll be able to preview this page.
The Canvas mode in the Funnel Builder 2.0 has completely changed the way you were visualizing your sales funnels before.
This is not it - there's always more coming your way!!
This is all about the Canvas mode introduced with the FunnelKit (formerly WooFunnels) Funnel Builder 2.0 update.