You export and import sales funnels to and from your local device. Just a few clicks and it's done.
Let's see how:
Export Funnels
There are two ways that you can export funnels from your FunnelKit's funnel library.
#1 : Export a Single Funnel
You can export a particular funnel from the library very easily.
Just click on the three dots next to the funnel name, and from the options listed below, select the Export option to export the funnel.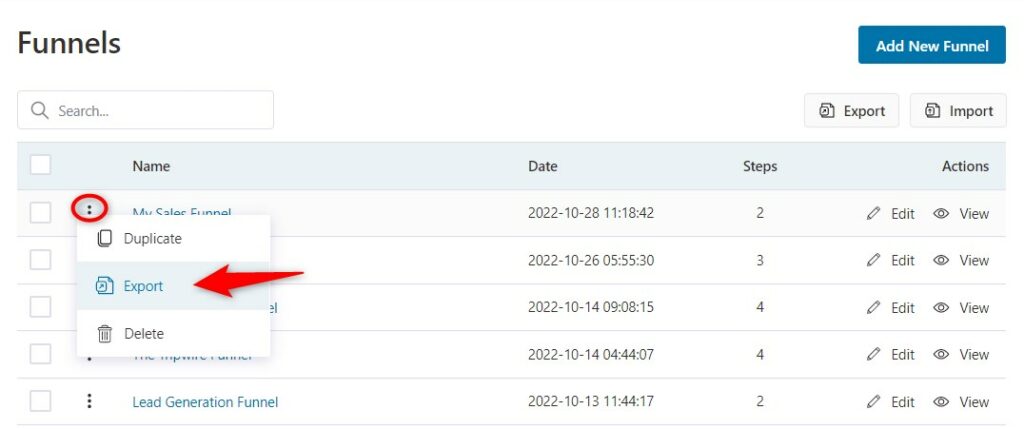 #2 : Export Multiple Funnels
Click on the checkbox to select one, or more funnels to export at the same time. You can even click the checkbox on the title bar to select all the funnels available in your funnel library.
Then click on the Export button on the page, and specify the location to export your files to.

That's how you export one, two, or all the sales funnels from your FunnelKit library to your local device.
Import Funnels
It was easy exporting, right? It is just as easy to import third-party funnels from your local device to FunnelKit's funnel library.
You just need to ensure that the JSON file is saved locally on your device.
Click on the import button located on the funnel library page.

A dialogue box will open where you can either search from the file on your device or can drag and drop the file to add to the dialogue box.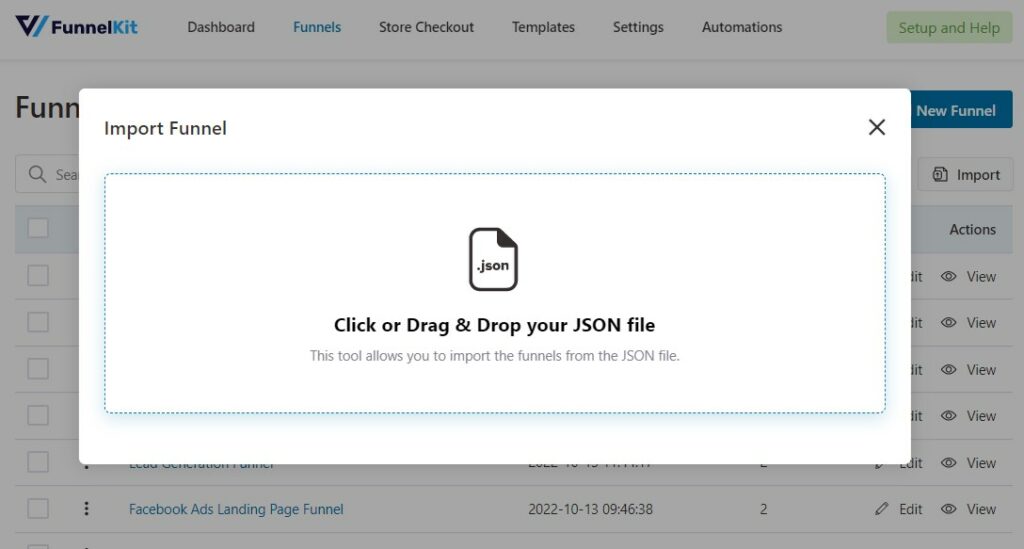 Click on the "Click here to upload" option to import the sales funnel to the FunnelKit funnel library.
Once the funnel is imported, you can customize it just as you would a typical FunnelKit sales funnel.