There are a lot of store owners who are selling their products in multiple countries. In that case, the store owner may find the need to display the Checkout page in different languages.
FunnelKit (formerly WooFunnels) Checkout provides you the ability to set up a checkout page in various languages using the "WPML" plugin by OnTheGoSystems.
Step 1: Set up languages
Once you have activated the plugin, set it up using the wizard.

You can navigate to the "WPML" plugin "Languages" Settings area as well.
Step 2: Select the preferred languages
You can select any preferred language/s for the Checkout page by checking checkboxes for different languages.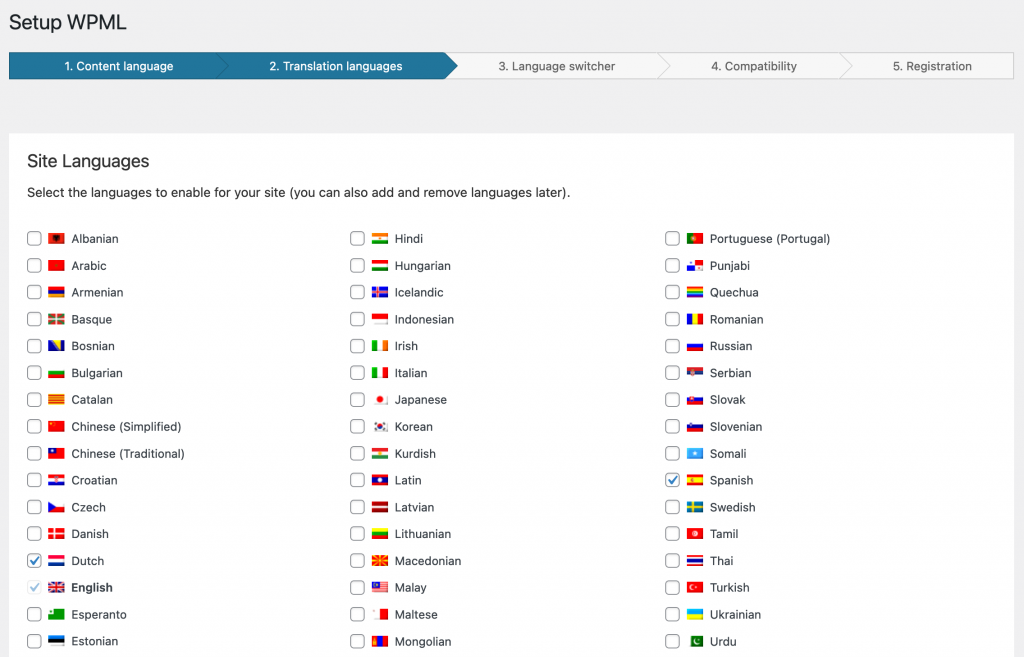 Proceed to the end of the setup wizard.
Step 3: Set up WooCommerce Multilingual
Now go to WooCommerce Multilingual plugin and configure it.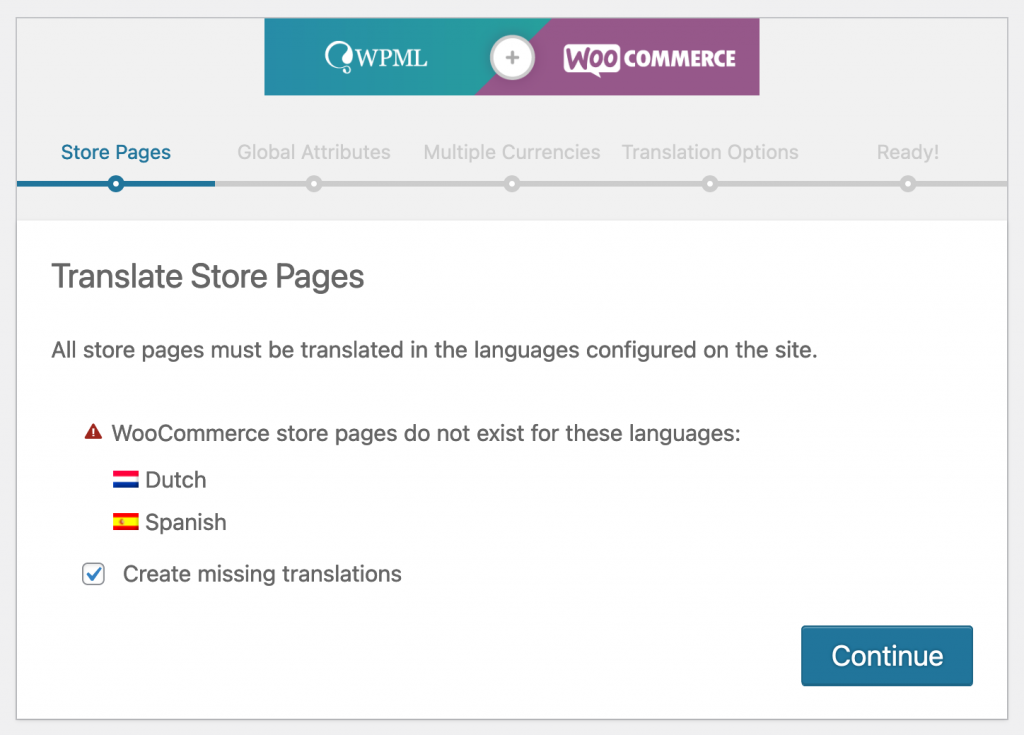 Click on Create missing translations and Continue.
Set the translation options.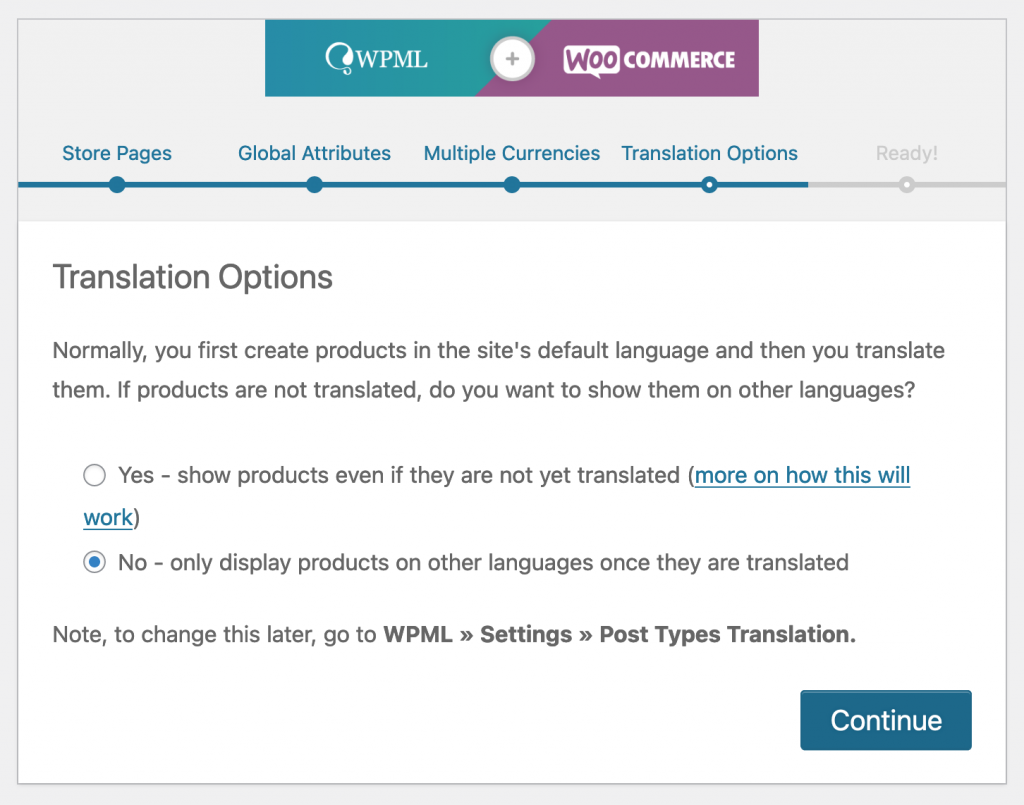 Step 4: Create translations
Then go to WooCommerce Multilingual ⇨ Status.
Click on Create missing translations to automatically translate the pages in your preferred languages.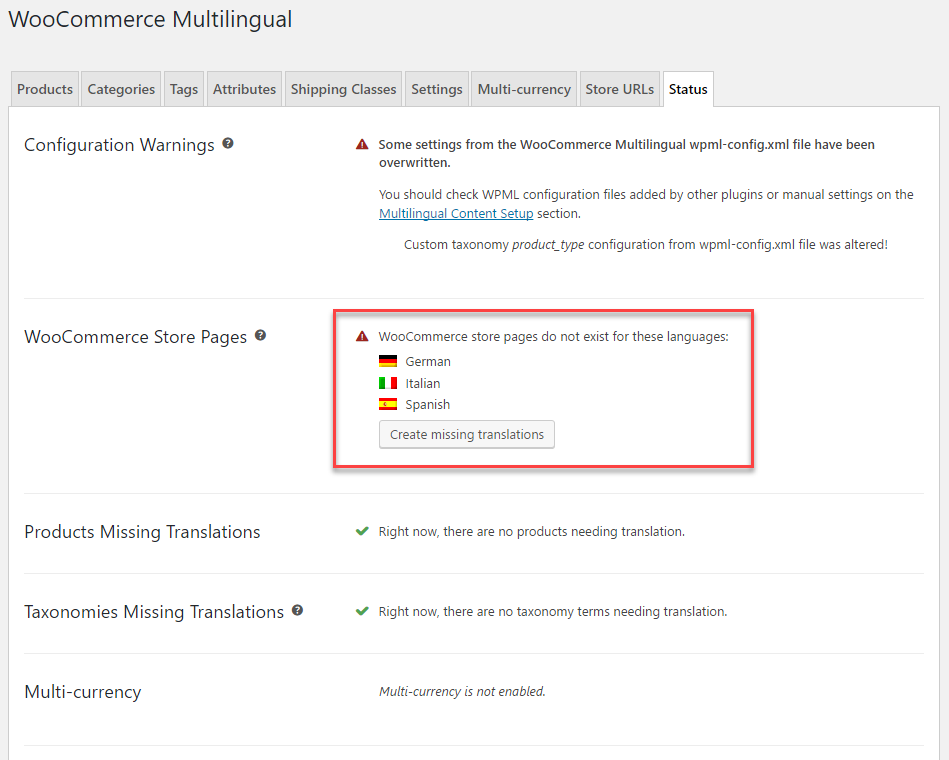 If you want to do the translations manually, you can go to the WooCommerce Multilingual ⇨ Products tab.
Step 5: Customize the Checkout page for different languages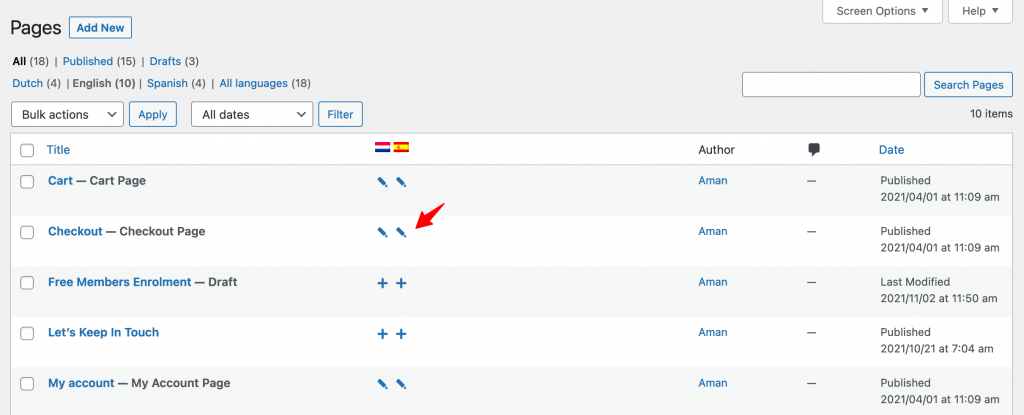 Add the shortcode for each language on the page: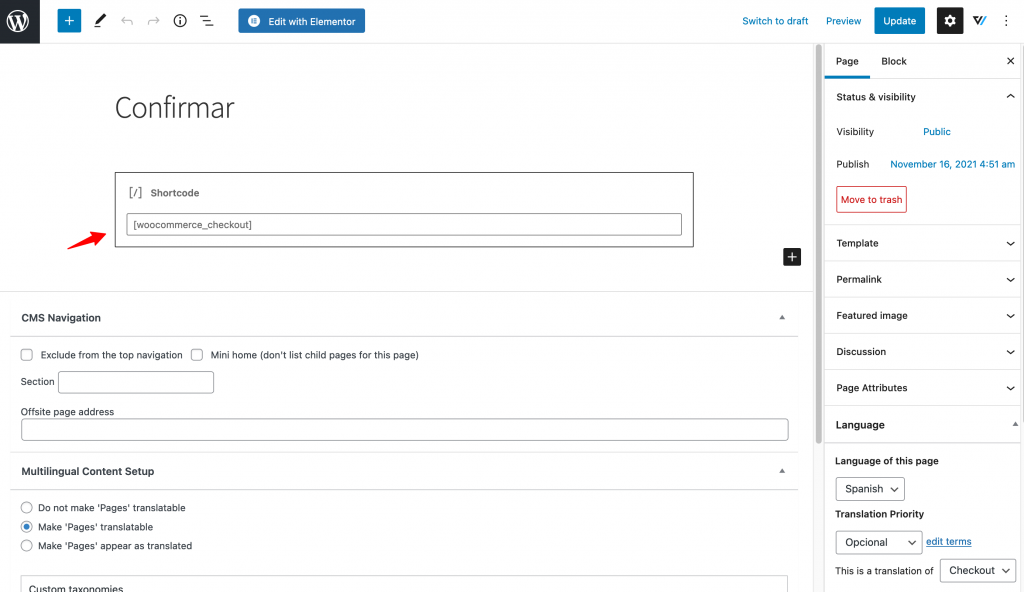 Step 6: Mark Checkout as translatable
Go to WPML > Settings > Post Type Translations and mark Checkout and Bump as translatable.
Step 7: Set the base language on your Checkout page
Import the template of your Checkout page.
Now open the WordPress editor of the Base Language Checkout page.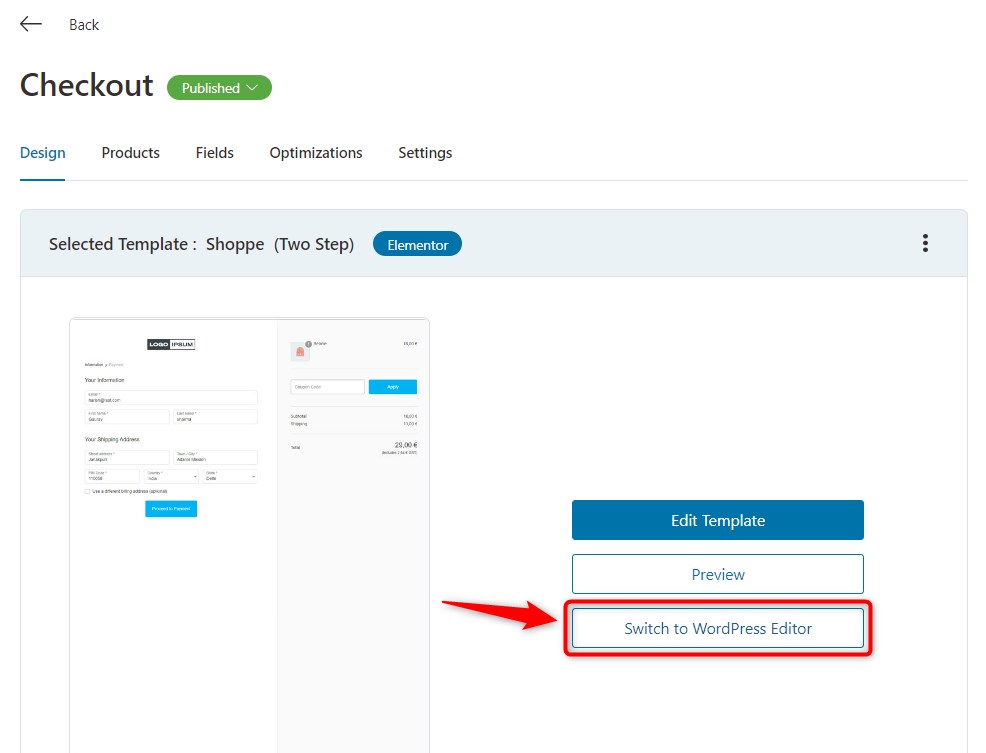 Select language of the base language Checkout Page like this: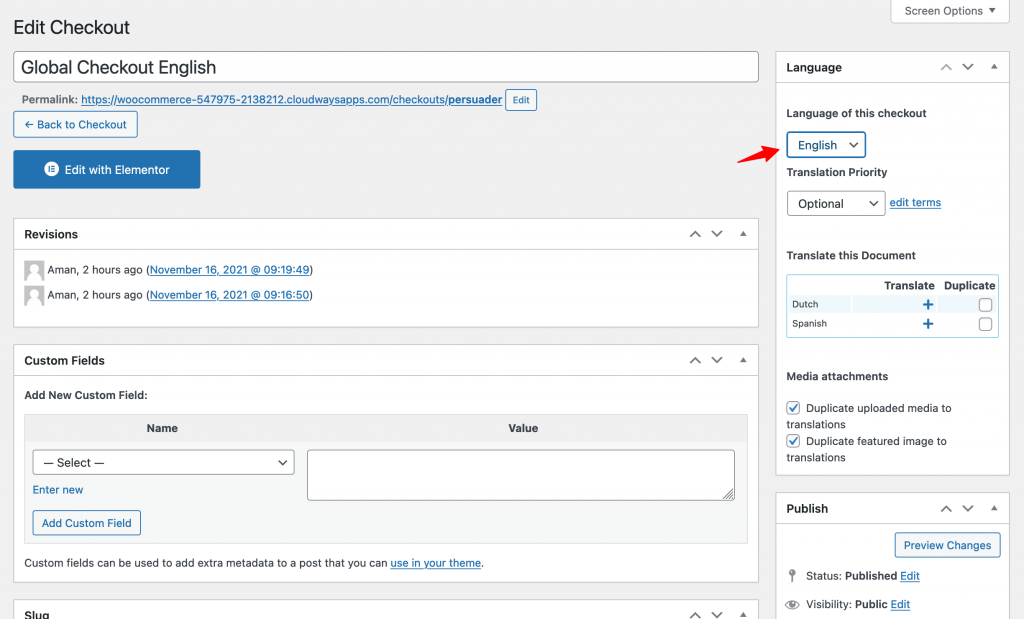 Click on Update when done.
You can customize the Checkout page using the page builder tools and update it when done.
Now your customers will see the corresponding Checkout page for their region.
This is how you can use WPML with Checkout pages.