Contacts is a powerful feature of FunnelKit (formerly WooFunnels). It gives an overview of what's happening in your funnels.
View how every user interacted with your sales funnel, the offers accepted by them, the total amount spent, and more.
Overview
Take a look at the Contacts tab: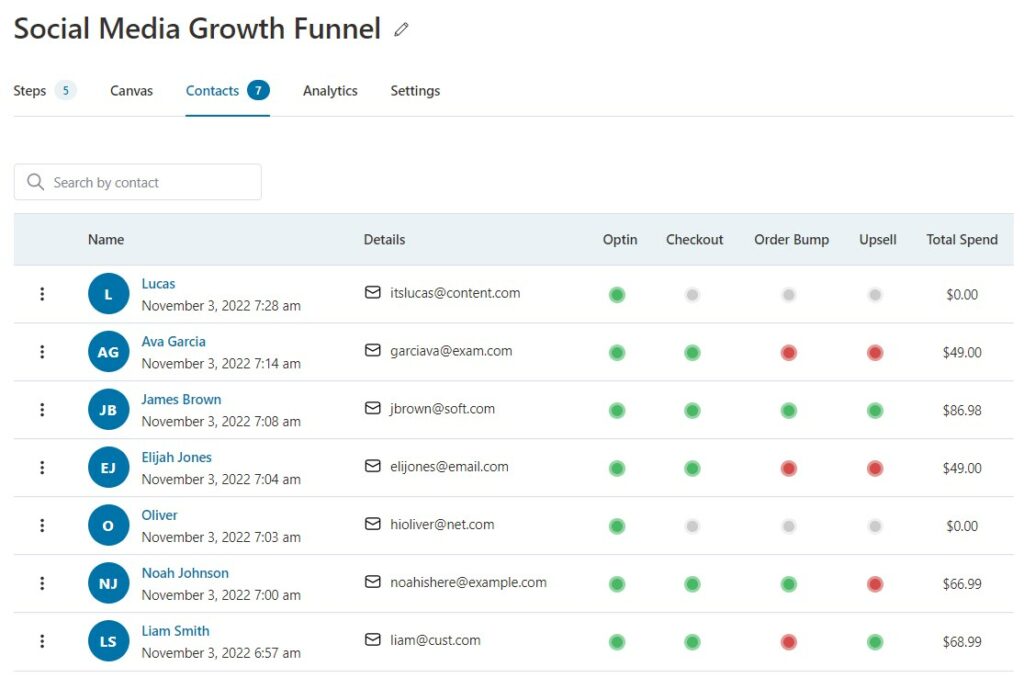 The colored dots next to the person's name and email show which offers they accepted and which ones they didn't. More specifically:
Grey: This means that the page or offer was not a part of the funnel. The user didn't see it.
Red: This denotes that the user declined the offer made to them.
Green: Any accepted offer is highlighted with a green dot.
View Contact Details
Further, when you click on a specific contact, you can see more details about them.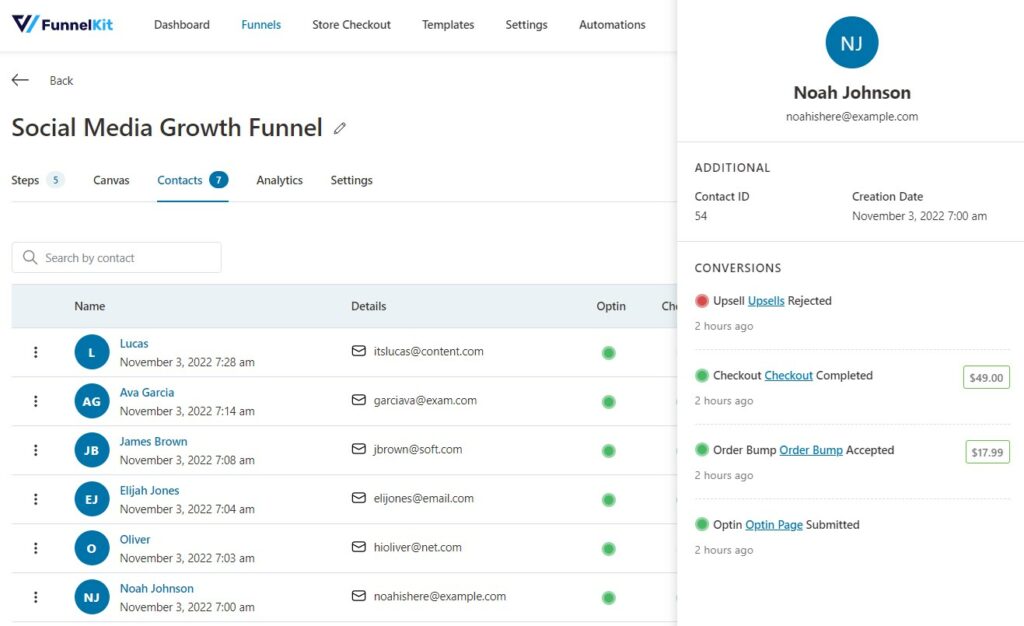 On the side panel shown above, you can see their contact ID, creation date, and conversion history- the exact offers accepted/rejected and the amount spent on every page.
Delete the Contacts
You can also delete these contacts from here.
Go to the action button and click on Delete.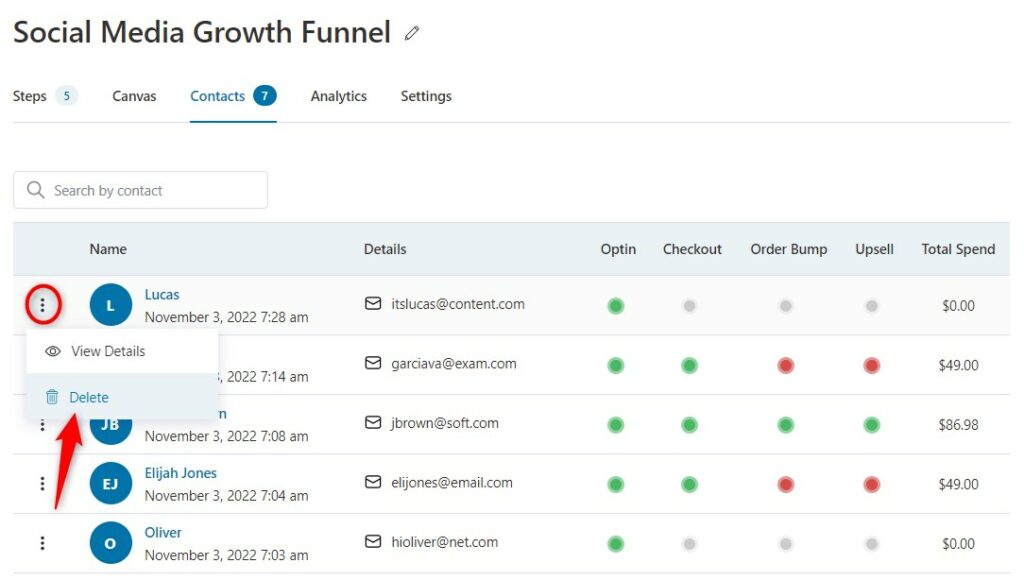 Upon confirmation, you'll be able to permanently delete this contact.

As soon as people start entering your funnel, you'll be able to see them right here in the Contacts section of your funnel.