One-Click Upsells are post-purchase upsell offers. Users see them after clicking on 'place order' after the checkout page and before they land on to the thank you page. They can accept the offers with a single click.
Let's look at how to add one-click upsells to your sales funnel.
Step #1: Click on 'Add New Step'
After adding the checkout page to your funnel click on 'Add New Step'.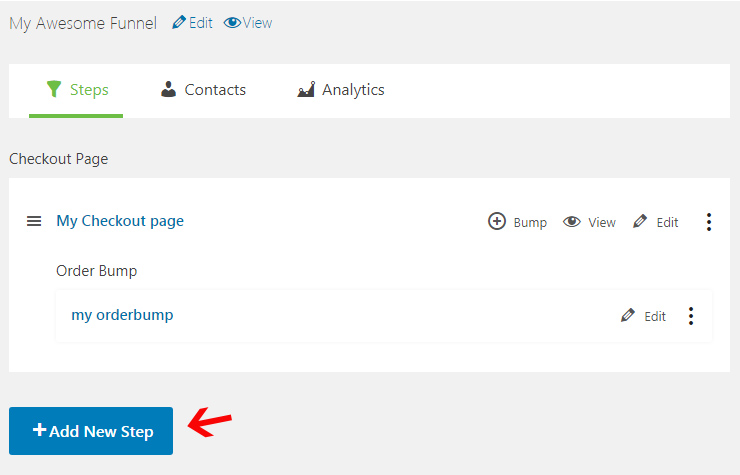 You'll have six options to choose from. Select the One Click Upsell option.
Step #2: Enter a title for your one-click upsell funnel
Enter a title for your one-click upsell.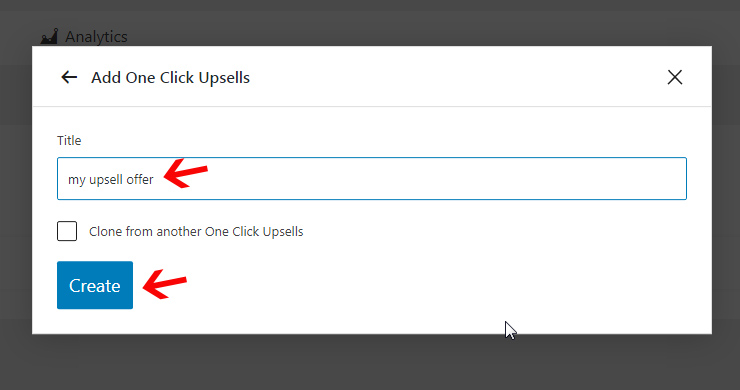 Step #3: Edit it and Add first offer
The next is add an item to the offer. For this, click on the pencil icon of Edit link.
On clicking 'Add First Offer', you'll be asked to name the offer. Enter a name and proceed.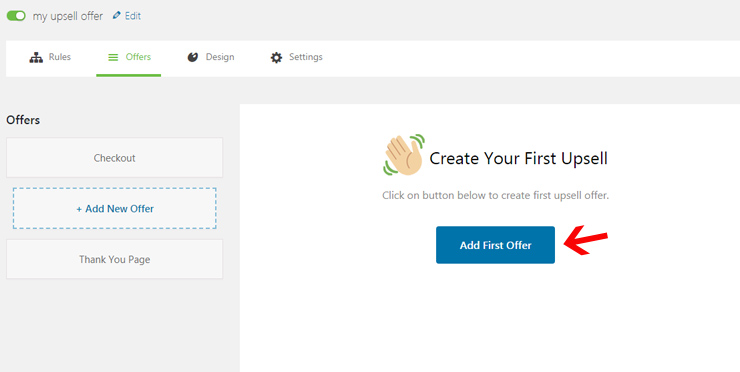 Here you will see, the offer is added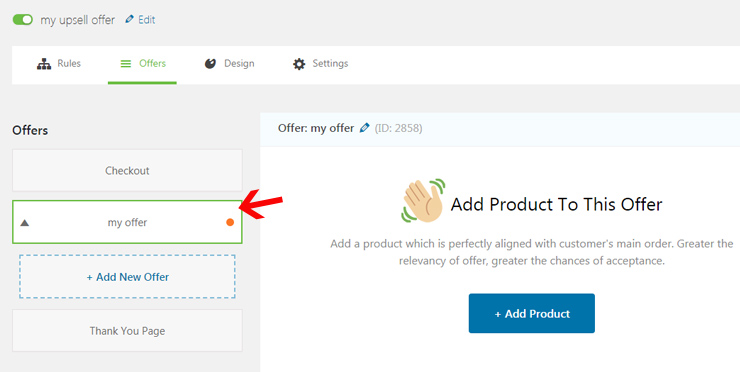 Step #4: Add product to the offer and configure additional settings
Here you can choose a product to add to your offer. Search for the right product from the drop down menu and select it.
You can configure the discount, quantity and flat shipping rate from the options.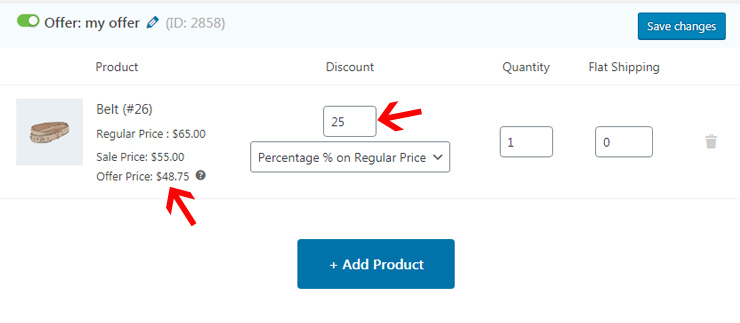 Choose +Add Product again if you wish to create an upsell page with multiple products. You can present them in list or grid format and users can choose one of the options.
Step #5: Go to the Design tab to customize the upsell pages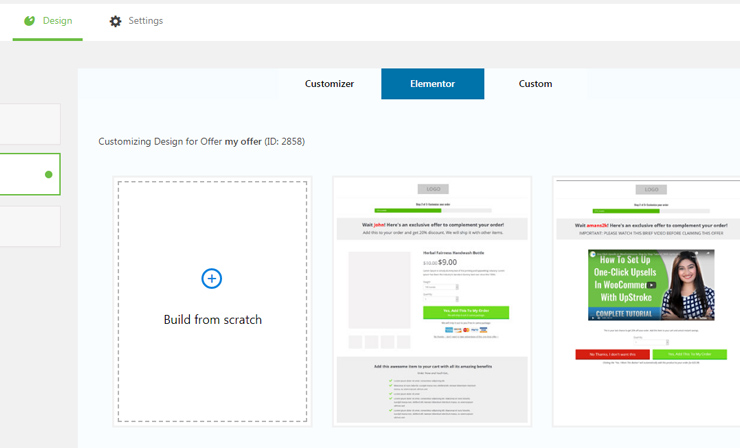 To learn more about how to design your upsell pages, click here.
Step #6: Configure rules (optional)
You can configure the rules to show the upsell offers to customers based on their order total, category of purchase, item(s) purchased and more.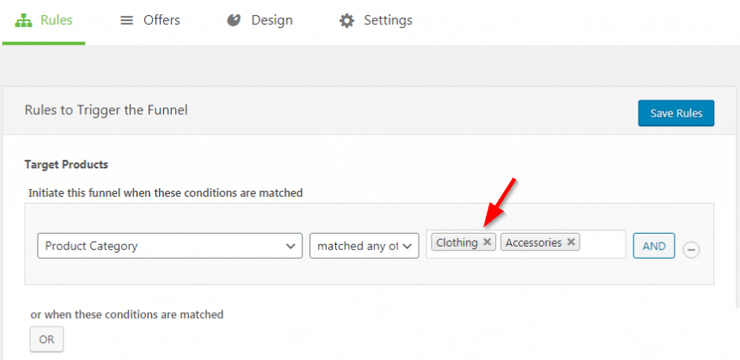 To learn more about the settings available in one-click upsells, click here.