Tell me if you've heard this before:
"101 ways to get more traffic with Facebook ads"
"Build a 7-figure business by gathering new leads while you sleep."
Have you heard these bloated claims before? I am sure you have unless you live in the caves.
Most gurus are teaching how to grow a business by acquiring new leads or getting more traffic. Their formula is simple, more new people into the funnel = more sales.
But no one's talking about the faster way to grow. And that is by optimizing what you've got.
Here's a good news for you: You don't have to spend more on ads or madly chase traffic, you simply have to make your current assets work harder for you. How?
Watch this video to uncover the two fastest ways to grow profit.
I. Start With What You Have: Optimize Your WooCommerce Checkout Page
The best way to start the process of optimization is to focus on your money pages i.e. pages where you collect payments or your checkout pages.
It's because those who reached your checkout page and abandoned from here - were your best prospects.
Optimizing your checkout page to convert these into buyers is your quick win. So let's focus on scoring your quick win.
#1: Add Social Proof To Your Checkout Page
Adding testimonials to your checkout page is a great way to build trust and turn the skeptics into buyers. These testimonials could be about the product or generally about your store and business.
For example, Xero Shoes has added general testimonials to their checkout page.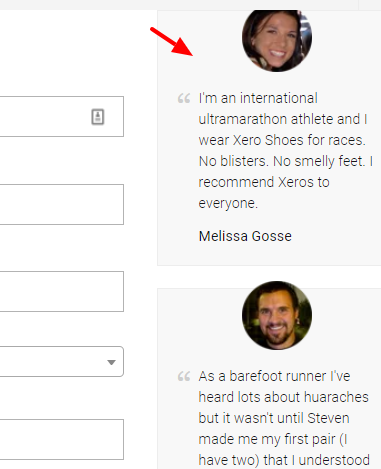 There's something very interesting about these testimonials: They're not singing praised about a product specifically but talking more about how Xero shoes fit into their lives perfectly.
These testimonials also focus on the common problems that the shoes solve i.e. no blisters, no smelly feet etc.
Neil Patel found that adding testimonials to the checkout page lifted his conversion rate by 6.35%. That's huge for an element as small: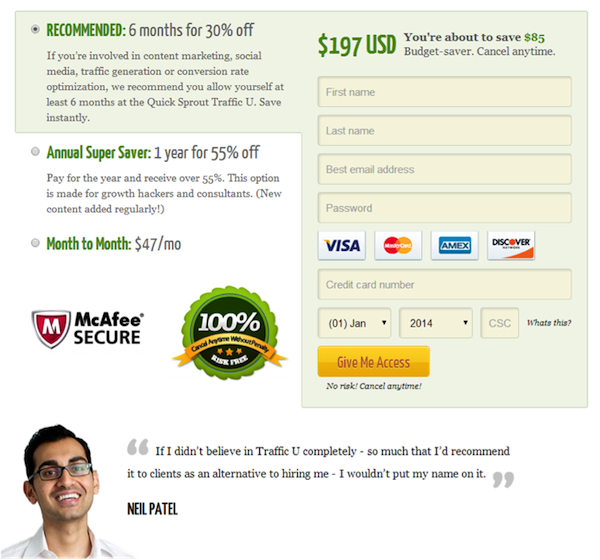 If you're using Aero Checkout, here's how you can add persuasive testimonials with the picture, date and the star ratings: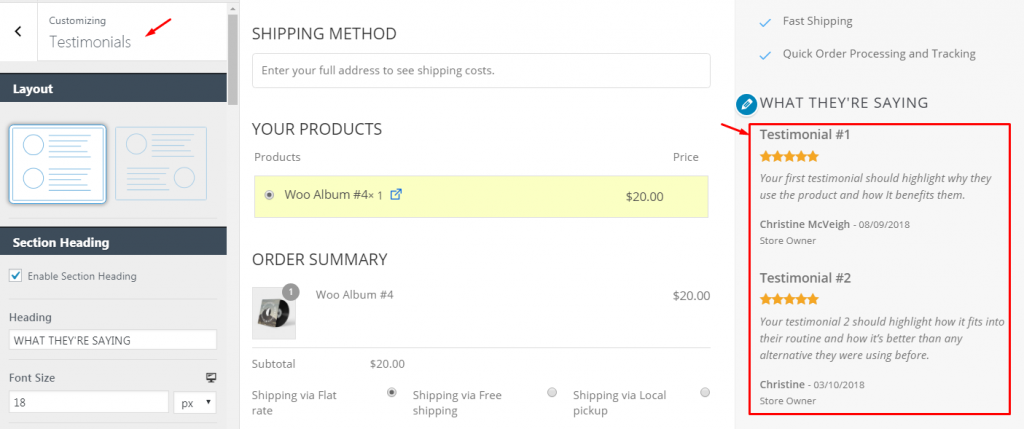 There's another amazing feature in Aero i.e. you can click 'automatic' and the reviews will be pulled up to show on the checkout page automatically: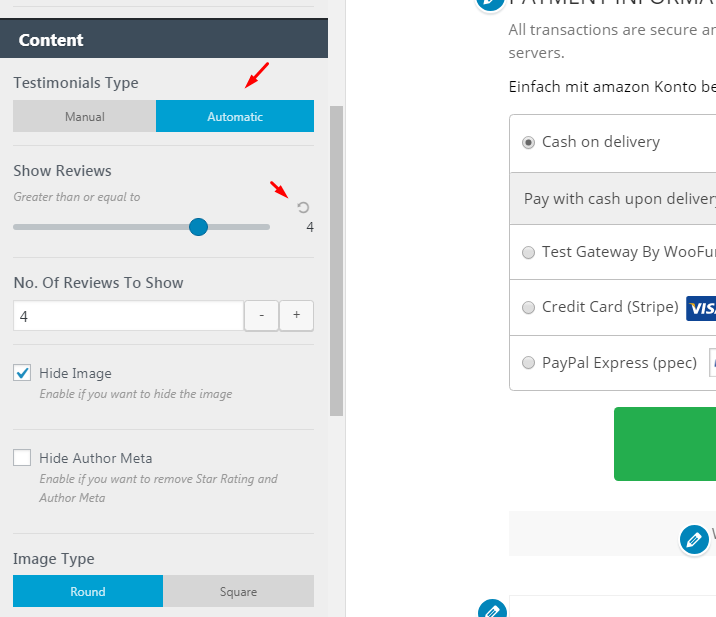 These are the reviews that people left on the product pages.
You may limit the number of reviews you want to show on the checkout page and even choose to hide image/author meta etc.
#2: Show Them That Helpful People Are Running The Show
Shoppers can trust big brands like Amazon, eBay, Macy's far more easily than small stores. But you & I are small store owners and hence we need to be innovative about it.
The best way to win shoppers' trust is to show them that real people are running the show. And if they need any help, they can always get in touch.
Take a look at how Frank Kern does this on their order form: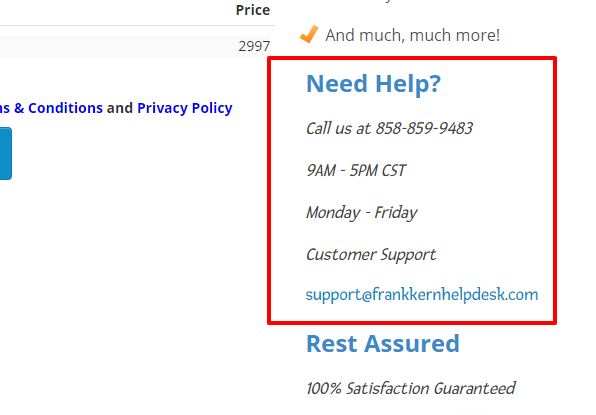 Want to do the same on your WooCommerce checkout page?
Here's how you achieve it with Aero: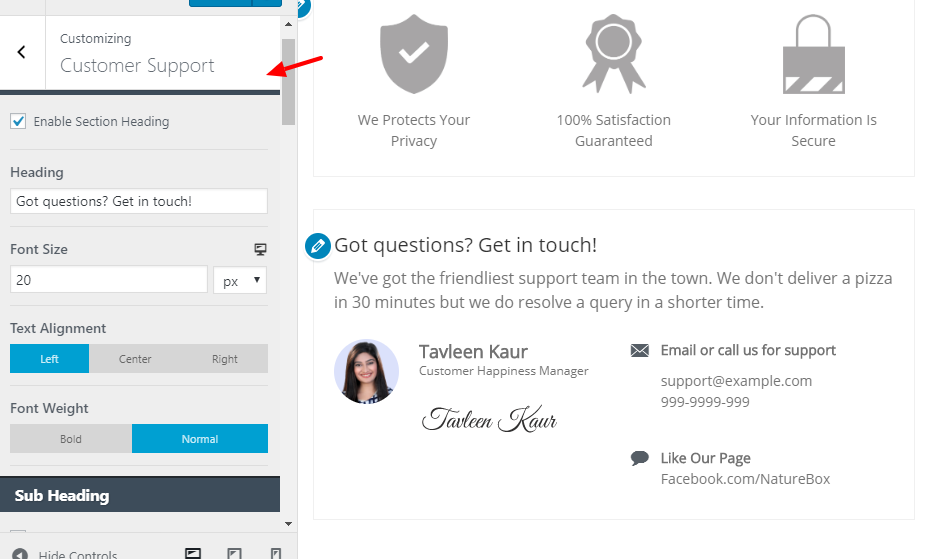 Adding a human element to your page will have a huge impact on your conversions. Source, VWO.com
If you don't want to share contact details, you may do it like course creator, Ramit Sethi does it on his checkout page: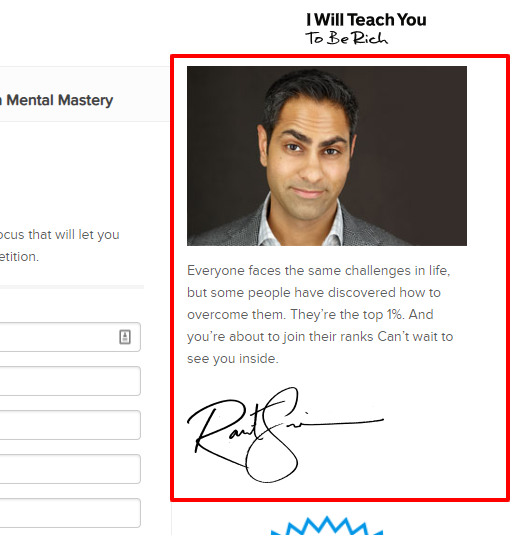 His message is encouraging and feels personal. His picture and signature make this section feel more credible.
#3: Address Their Last-Minute Doubts To Slash Checkout Abandonment
Sometimes you can lose sales to really small questions that can be answered in just one line. But shoppers don't always have a way to find out the answer and hence they abandon.
These questions could be as simple as - 'how fast do you ship orders?'. The answer could be as quick & basic as 'Most orders are shipped the same business day." Or they may have specific questions like-
Q- "How do you ensure the glassware will not break on the way?"
A - "We take extreme care in packaging. First we pack it in a cardboard box to ensure it doesn't move then it goes into a wooden carton which is sealed by duct tape...We also put the 'fragile' sticker so that..."
Here's how Sweatblock.com answers people's nagging questions on the order page: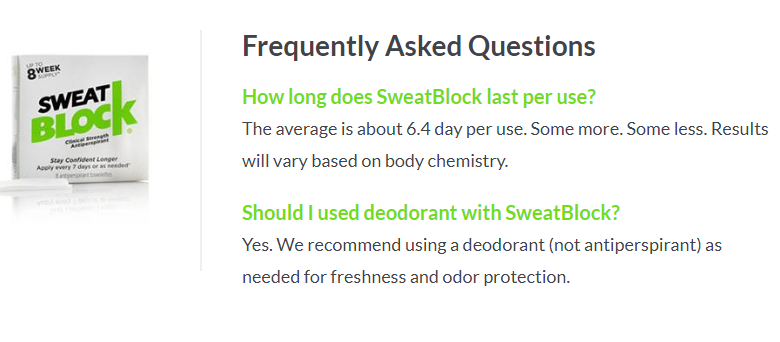 You can do the same with Aero, take a look at the Assurance section where you can add your FAQs: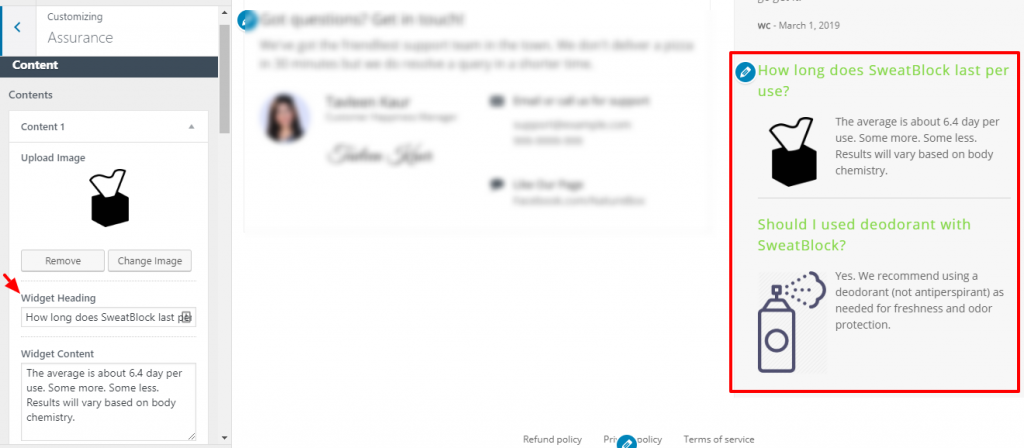 You can change widget heading color, add or remove image etc. Keep this section short and sweet. FAQs will help you convert more people because you'll be answering their topmost pressing questions.
II. Create New Streams Of Profits: Increase Order Value
Apart from optimizing what you've got, you can also take little steps and add new streams of profits to your business.
The techniques that we're telling you hear are all fast to use and you can get started in as little as 24 hours.
Here you go:
#4: Add Order Bump On Checkout To Encourage Impulse Buying
Order bump is a small additional element on the checkout page. Shoppers can add the product pitched as order bump to their order with a single click on the checkbox.
When they'll click on the checkbox, the order total will be updated automatically.
Take a look at the order bump element on the sales page of a jump-start course for the Keto diet: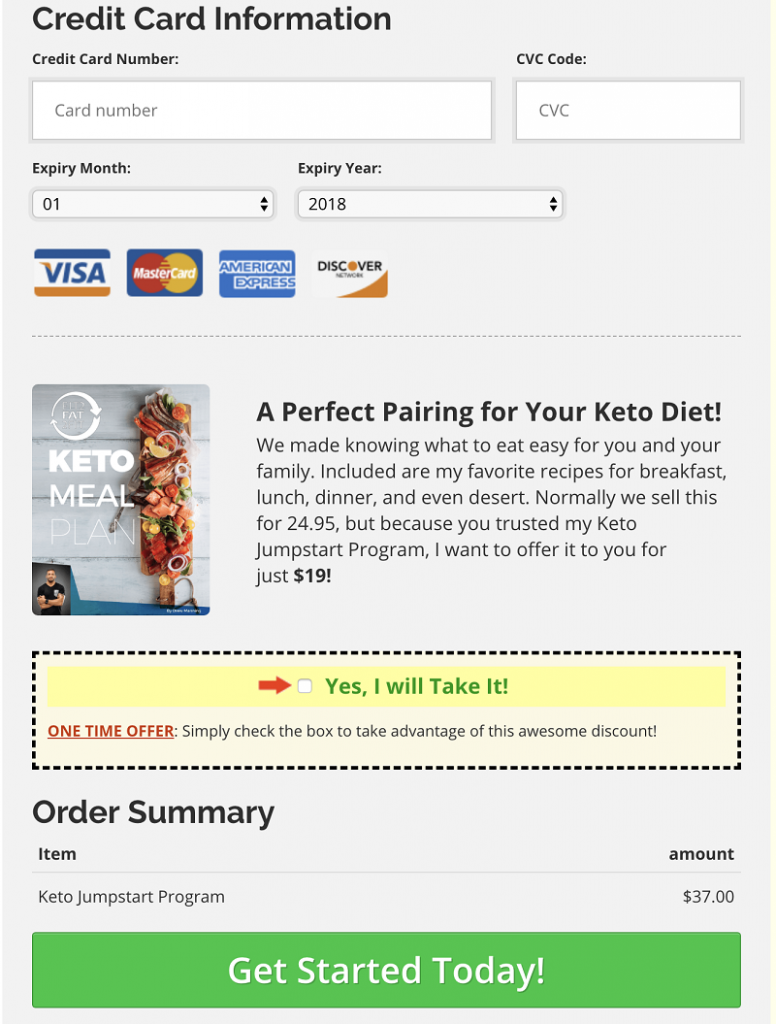 Make the offer exclusive by mentioning that this discount is only available here and that too for a limited time.
If you're using Order Bump by FunnelKit (formerly WooFunnels), you can use the following rules to trigger your order bump: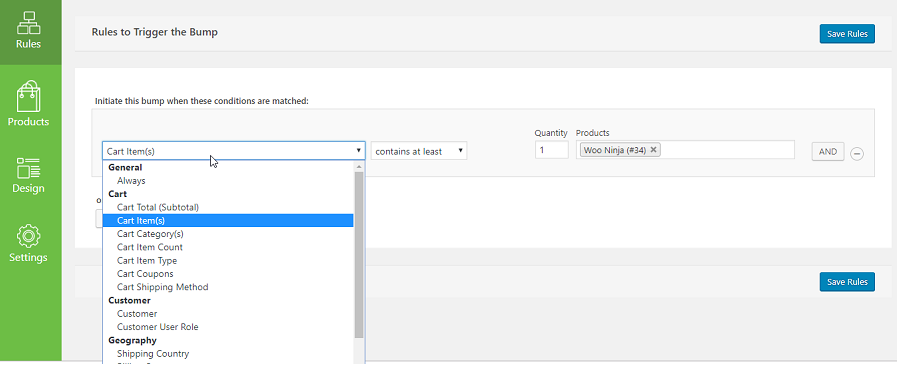 So you can configure specific order bumps based on exactly what they're buying, what they're not, the category they're buying from, the order total and so on.
Multiple rules can always be combined together using the 'And' & 'or' functionality.
Here's how order bump will appear on your WooCommerce checkout page: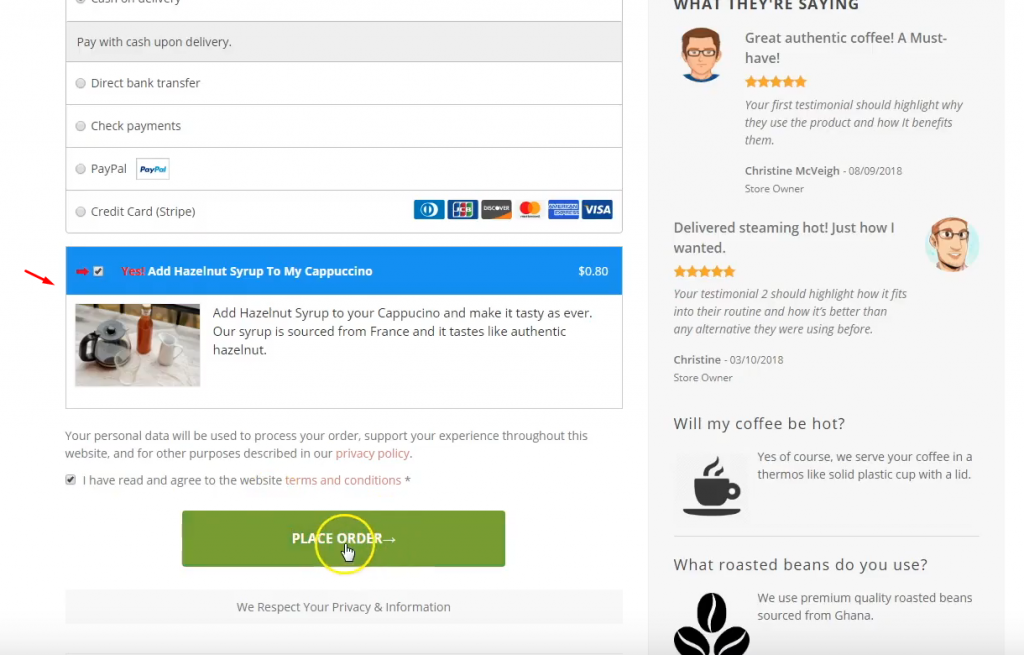 #5: Add Post-Purchase Upsells & Downsells To Your Sales Funnel
Upsells and downsells are the easiest ways to add more profits to your sales funnel.
You can offer complementary products with the main purchase and shoppers can add those to their cart with just a single click.
No, they don't have to re-enter their payment, billing or shipping details - none of that. Just one click on 'Yes, Add To My Order'.
Take a look at the upsell page for a weight loss program: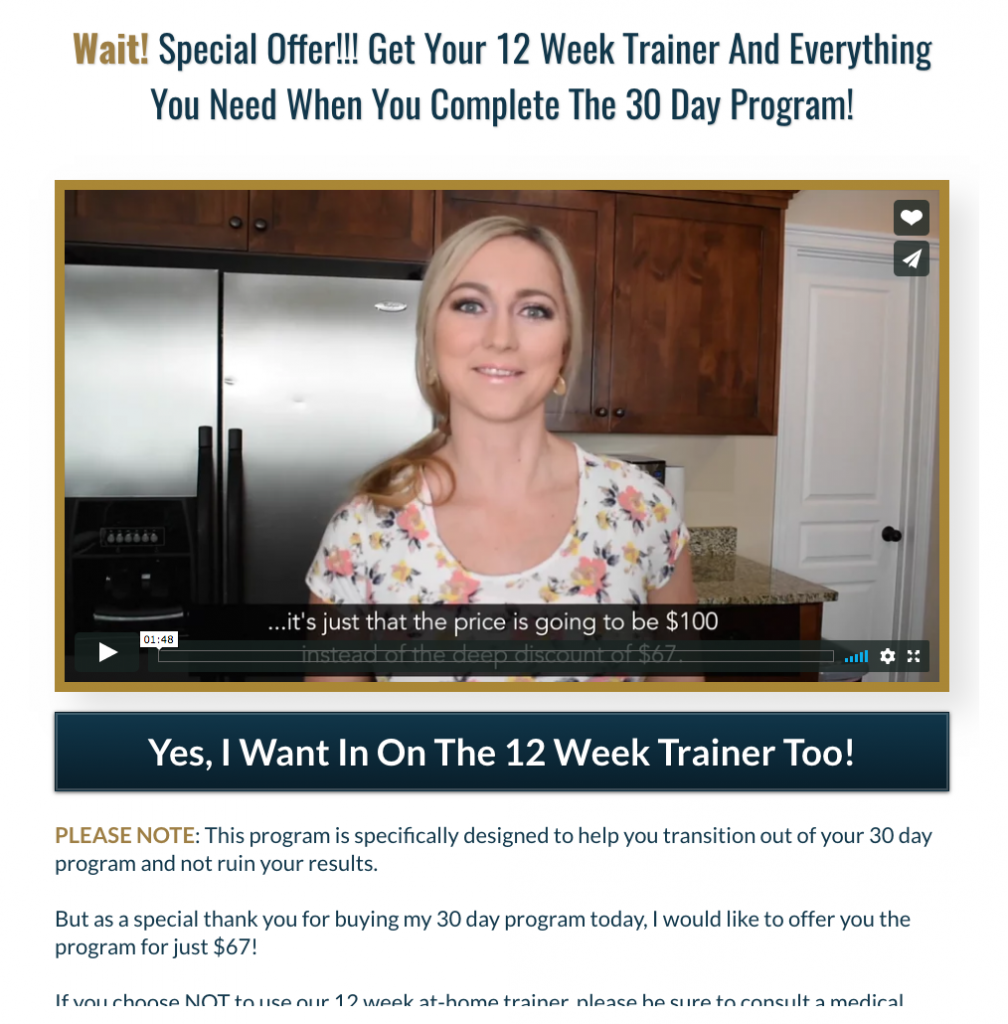 If you want to create a similar page in WooCommerce, you can use UpStroke one-click upsells.
You'll get the VSL template in UpStroke to feature the video at the centre and the CTA buttons at the bottom: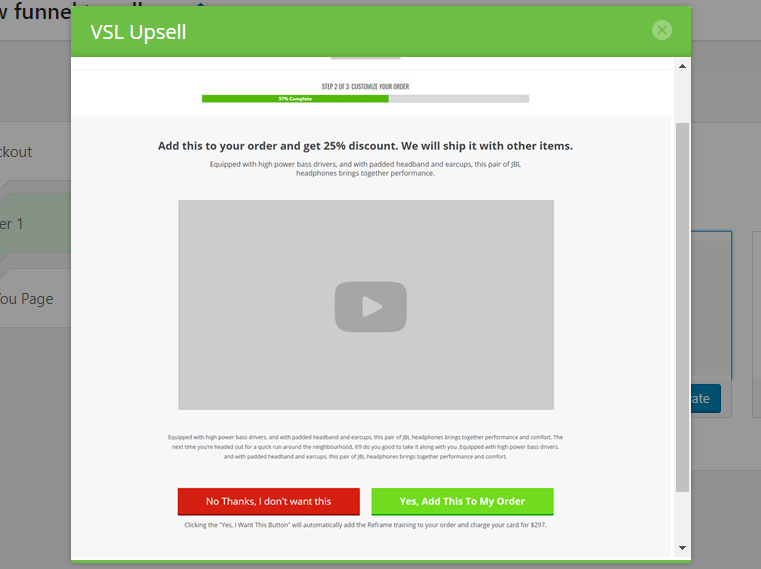 This is one of the two templates in UpStroke currently. You can also use any of your favorite page builders to design your upsell page.
Here's their downsell offer (if the upsell is rejected):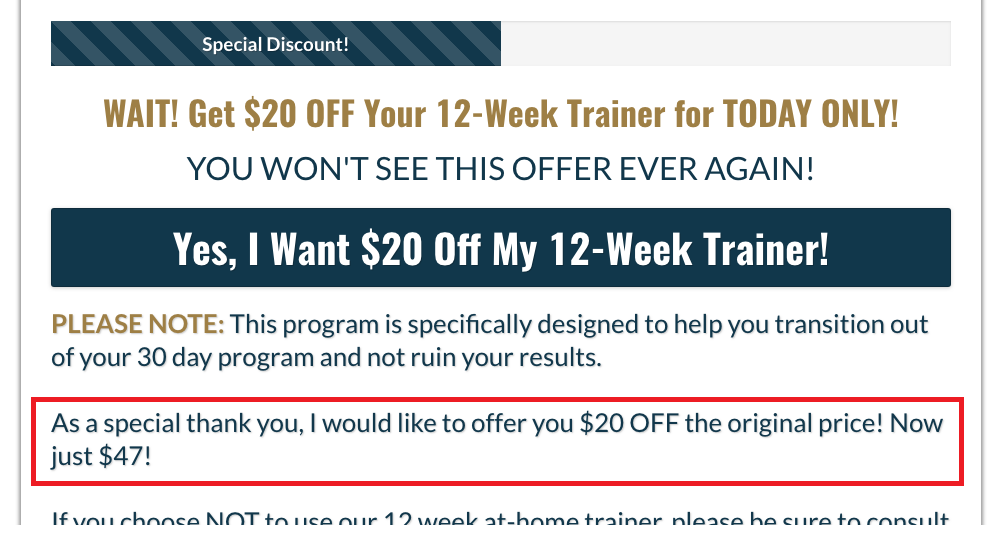 This is the simplest downsell: the same product at a steeper discount.
So one can add this to their order and save $20.
Notice on the downsell page, she clearly mentions that they'll never see this offer again.
Witty? What do you think? This downsell technique will work best when people's #1 reason for rejecting the upsell will be the product's pricing.
At any point in the funnel, you can terminate it and direct them straight to the thank you.
Next Steps
There you go! That is your complete WooCommerce sales funnel in action.
A highly optimized checkout page + Order Bump (to trigger impulse buying) + One-Click Upsell Pages = Instant Boost in Conversions & Order Value
What's stopping you from putting them into play in your business?
If you still don't have the tools, explore FunnelKit (formerly WooFunnels) exclusive offer here & set up your complete sales funnel today.
Here's to more profits on automation!