FunnelKit Automations provides you with three ways to build an email. Based on your preference, you can choose any of them and design converting emails.
Text: Plain text-based emails.
HTML: You can copy and paste the code of the HTML email that you've constructed elsewhere.
Drag and Drop Builder: Design emails using our flexible drag and drop email builder. You can add blocks of images, products, heading, text, buttons, and more to design your email from scratch.
Text-based Email
This is the interface that you can use to write your email body copy:
HTML Email
This is the email with HTML selected: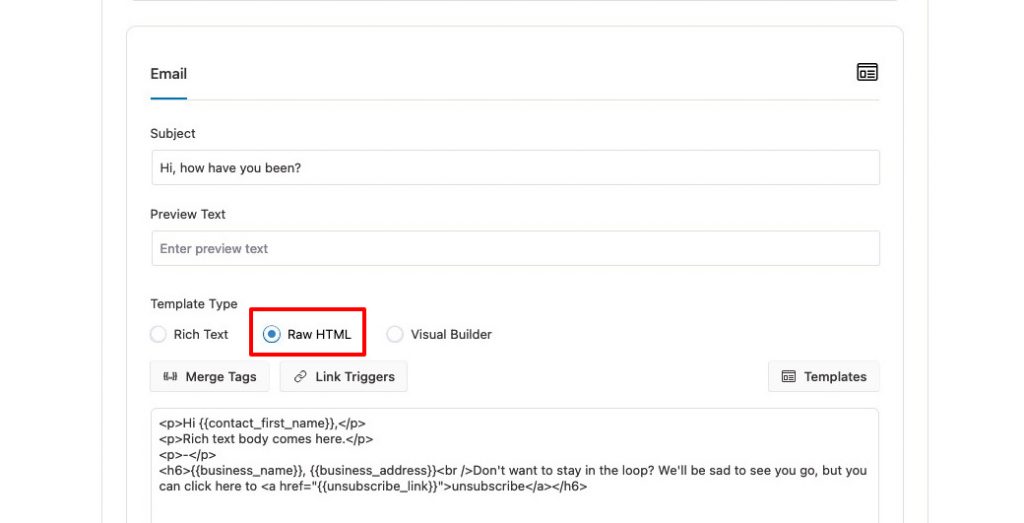 You can use external services such as Stripo to design your email. You just need to export your HTML and paste it here.
Furthermore, you can use merge tags to replace your dynamic content.
Visual Builder
Click on 'Visual Builder' and you will see the option to launch the editor. FunnelKit Automations has a React email builder APP that loads from the cloud.

When you create an email, the app in real-time communicates with your WordPress site, loads the email body and subject for editing on the fly.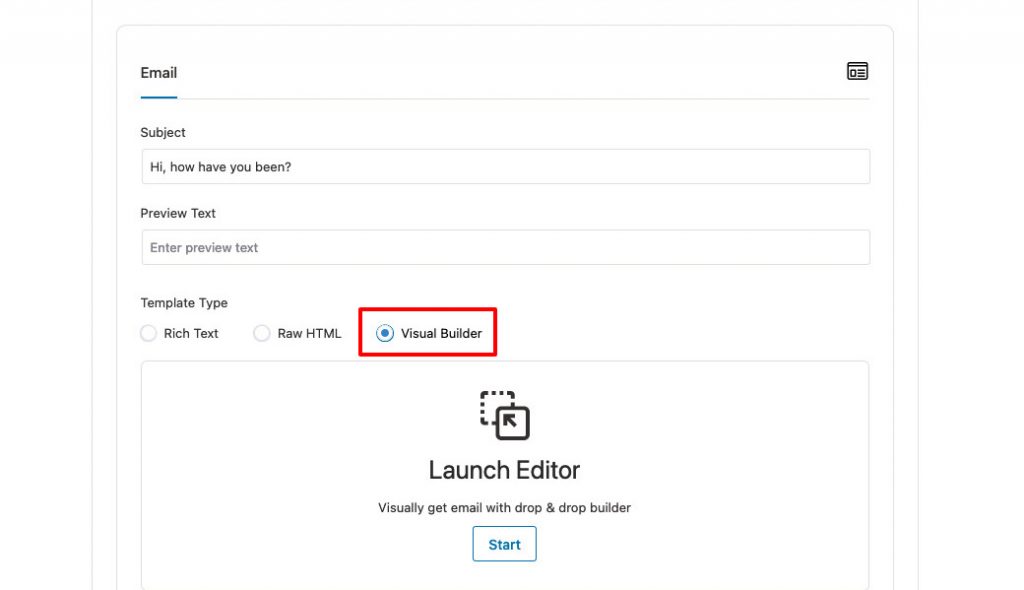 The drag and drop builder helps you design beautiful emails while saving a lot of time. You don't need any coding or designing skills to build conversion-centric responsive emails.
Note: Please note that the Drag and Drop email builder comes with FunnelKit Automations Pro.
That's it! These are three ways to build an email with FunnelKit Automations.